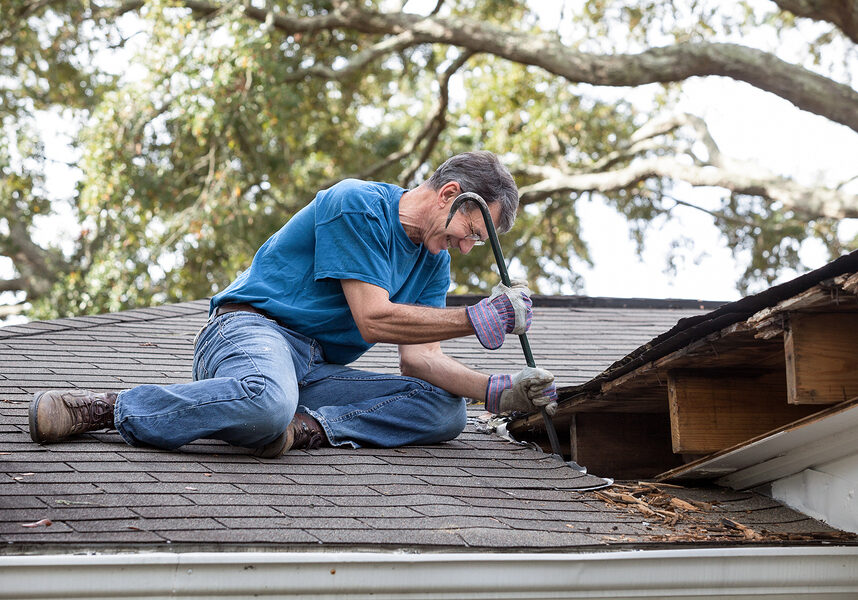 Our climate in Huntersville, North Carolina can be slightly unforgiving, particularly when it comes to roofs. It's just a fact of our line of work that wind and storm damage will occur. Luckily, there is no one more better equipped to handle this reality than the professional roofing contractors at Lake Norman Roofing Pros. Not only can we help you manage and repair the damage, but we are also experts on the insurance end as well. It's important to catch any wind or storm damage in its wake so as to prevent the problem from getting larger and more costly.
Storms
In the wake of a large storm, if you notice cracked, missing, damaged, or otherwise degraded aspects of your shingles or roof, you should give us at Lake Norman Roofing Pros a call right away. It is important that roof damage is addressed immediately following a storm to prevent whatever issues the storm caused from becoming more acute and damaging. In the long term, getting these repairs taken care of as soon as possible is the most cost effective approach as storm damage threatens the integrity of your entire roof and, possibly, the structure of your house. Just to be safe, we encourage you to call our inspection team even if you don't see immediate and obvious visible damage.
High Wind Damage
High winds can wreak havoc on your roof. What high winds do to your roof's shingles is lift them off of their sealant, causing it to irrevocably break, resulting in unsealed shingles that will need to be repair or replaced immediately as they are liable to snap off completely. We at Lake Norman Roofing Pros are equipped to deal with roof problems for all the elements, including wind damage. Our assessment team will be happy to come on site and check the extent of high wind damage done to your roof. The professionals on our team offer the best, most affordable solutions.
Insurance
Storm damage is something that no homeowner or building manager wants to deal with, particularly regarding the roof. At Lake Norman Roofing Pros, we work together with your insurance company to get the best financial situation going forward when dealing with wind or storm damage done to your roof. We can meet the insurance adjuster on site and serve as our customers' advocate. After many years in this business, we know the insurance paperwork like the back of our hands. It's part of our complete customer service package to help you out with difficult and complicated insurance claims.
Professional Service
Our team of professional roofing contractors have many years of experience dealing with wind and storm damage on roofs. That is precisely why you should call us if your roof has or you suspect it has sustained wind or storm damage.  Regardless of the roof type or the size of the roof - and regardless of whether it's a residential or commercial job - our team is prepared to first inspect and then repair whatever wind or storm damage your roof has sustained as a result of the elements. You can even obtain a free quote. We advise you to contact us immediately following a storm to ensure that your roof is unaffected.